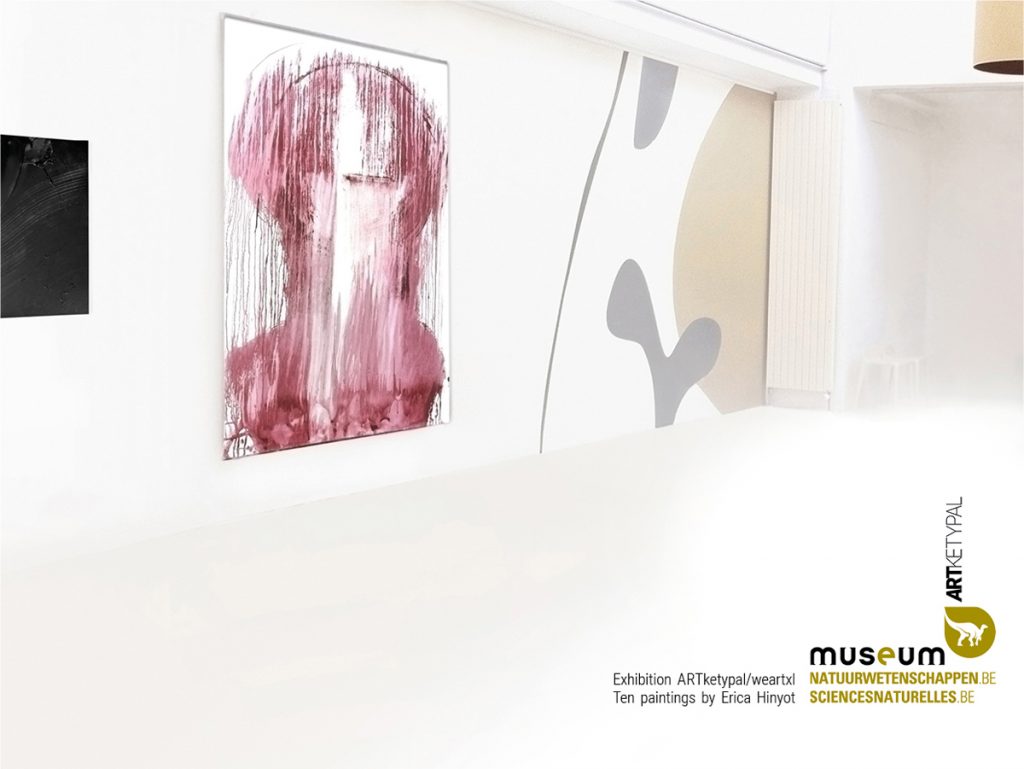 Natural Sciences MUSEUM from Brussels, vip room/dinosaur's hall.
(Ten paintings by Erica Hinyot – Pic : paintings The Salt of The Heart, Magnitude Mars).
© Erica Hinyot • erica-icare.com
---
2021
KUNSTRAUM – UCCLE
29-30 May & 4-5 June 2021 (to be announced)
Exhibition Temporalities in the art space KUNSTRAUM Brussels, parcours d'artistes Uccle.
http://www.kunstraum.art/events
2020
FLAGEY – BRUSSELS
Exhibition Coup de cœur from weartxl's jury, vip room in the historic building the FLAGEY.
SABLON – BRUSSELS
Exhibition In praesentia hosted in the historic Mallien building,
place du Grand Sablon n°40
2019
Natural Sciences MUSEUM – BRUSSELS
Multi-sensorial exhibition contemporary art ARTketypal/weartxl from Erica Hinyot at the
Museum in the Vip room/dinosaur's hall
Exhibition ARTketypal/weartxl.
10 paintings and one installation by Erica Hinyot hosted at the Museum.
Exhibition weartxl with the participation of : Jean-Marc Lederman : music,
Anne-Pascale Mathy Devalck : fragrance.
Music and fragrance inspired by Erica's poetry Ode à la pluie.
Alexandra Posno (4 photomontages) & Pierre Posno (8 poetry books).
https://www.naturalsciences.be/fr/news/item/17805
---